Mindkoncept Memorial

- Christian Funeral

- Church Service
- Grave-site Service
- Memorial Service

- Traditional Buddish Custom

- Temple Service

- Cremation Service

Contact us for more detail.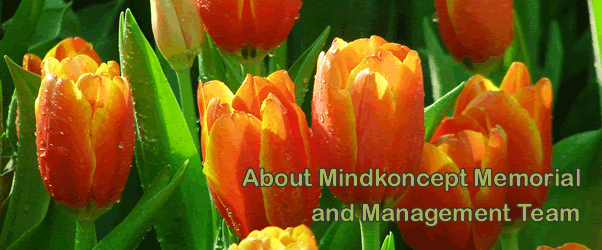 ABOUT MINDKONCEPT MEMORIAL
Mindkoncept Memorial established in 2003 as a flora services for funeral and wedding, serving the customers mainly in Chiang Mai, Thailand.
As a growing population of Christians and foreigners settled in Chiang Mai, a growing need for flora service wedding arrangement became in demand. In additions, a demand for traditional funeral to honour the love-one become increasing.
To capture and fulfill the demand, a group of caliber came up with the idea to provide full-function funeral arrangement and services by combining the expertise in different areas; traditional funeral custom, Christian funeral custom, a network of church, event management know-how and the art of flower arrangement and display, to provide a one-stop funeral service, a traditional Christian funeral, burial and cremation with a church services to the customers in Chiang Mai, Lampoon, Lampang and Chiang Rai and other territory in Thailand.
Our team comprises of professional with 20-year experiences in traditional Christian funeral service. We offer full-range of funeral arrangement starting from the initial process of deceased notification, coordinate with the authorities involved, arrange Christian casket and venues, providing catering and arranging the church service until the grave-site service.
Please feel free to contact us for more detail, our team assure you with our best attention.
Mindkconcept Memorial provides a single-point-of- contact service to help alleviate our customers from multi-point of contact. This help to save time and energy for the family and left-hinds. For expat and foreigner, to arrange a funeral or memorial service may be too complicate under the local culture here in Thailand.
Sometimes, a time constrain to arrange the funeral or memorial services, with our professional, we help to plan and organize within the time limitation.
Also lot of people who had experience with funeral custom here in Thailand, they found that without the professional or proper planning, they over spend to many unneccessary things and fail to take care the guests; moreover, they could not honour the love-one they want it to be.
We shall say that wedding and funeral comes once a time, and we cannot re-correct it, once it passed. Let the complications handled by our team of professional, honour the love-one the way it should be and making the last memorial everlast.
Our Management Team
| | |
| --- | --- |
| | |
| Funeral Director | |
| email: planning@mindkoncept.com | |
| | |
| | |
| Decorations & Display Manager | |
| email:decorate@mindkoncept.com | |
| | |
| | |
| General Manager | |
| email: info@mindkoncept.com | |
| | |
| | |
| Finance & Accounts Manager | |
| email: finance@mindkoncept.com | |
Please feel free to contact us for more detail, our team assure you with our best attention