Terms and Conditions

- The use of our web site




- Informative use "as it is "

Please read our web site terms and conditions thoroughly




Should you need any information, please feel free to contact us.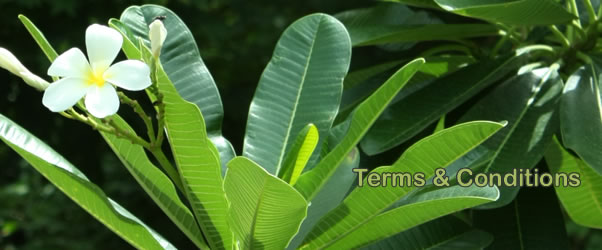 TERMS AND CONDITIONS
Welcome to Mindkoncept Memorial web site. By entering the web site, you are agreed to comply with and be bound by the following terms and conditions. The term "Mindkoncept Memorial" or "Mindkoncept" refers to the owner of the web site registered at 131 Sankhampaeng, Chiang Mai, Thailand. The use of this web site is subject to the following terms of use:
The content herein our web site is for general information and general use only. It is subject to change without notice.
Copyright
The entire content included on this web site, including but not limited to text, graphics or code is protected as a collective work under the copyright laws, and is the property of Mindkoncept. The collective work includes works that are licensed to Mindkoncept. The various pictures contained on this Web site are all individual intellectual property of Mindkoncept unless specified otherwise. Any use, including but not limited to the reproduction, distribution, display or transmission of the content or of singular pictures presented on this site is strictly prohibited, unless authorized in writing by Mindkoncept.
Warranty Disclaimer
This site and the materials and products on this site are provided "as is" and without warranties of any kind, whether express or implied. To the fullest extent permissible pursuant to applicable law, Mindkoncept disclaims all warranties, express or implied, including, but not limited to, implied warranties of merchantability and fitness for a particular purpose and non-infringement. Mindkoncept does not represent or warrant that the functions contained in the site will be uninterrupted or error-free, that the defects will be corrected, or that this site or the server that makes the site available are free of viruses or other harmful components. Mindkoncept does not make any warrantees or representations regarding the use of the materials in this site in terms of their correctness, adequacy, timeliness, accuracy, usefulness, reliability or otherwise. Some states do not permit limitations or exclusions on warranties, so the above limitations may not apply to you.
Limitation of Liability
Mindkoncept is unable to accept the liability for any conduct, acts or omissions occurring at this web site or any losses you may incur. In no event will Mindkoncept be liable to you for any consequential, indirect, incidental or special damages, including without limitation any lost profits or revenues, costs of replacement goods, loss or damage to data arising out of the use or inability to use this site, damages resulting from use or reliance on the information present, even if you claim to have notified us about such damages, or for any claims by any third-parties. Mindkoncept strongly encourages users to seek competent professional advisors or experts in the particular field. In no way should the information provided at this site be substituted for such professional and/or expert advice. Applicable law may not allow the limitation or exclusion of liability or incidental or consequential damages, so the above limitation or exclusion may not apply to you.
Typographical Errors
In the event that a Mindkoncept product is mistakenly listed at an incorrect price and service information, Mindkoncept reserves the right to refuse or cancel any orders placed for service listed at the incorrect price or incorrect information. Mindkoncept reserves the right to refuse or cancel any such orders whether or not the order has been confirmed.
Indemnification
You agree to indemnify, defend, and hold harmless Mindkoncept, its officers, directors, employees, and agents from and against all losses, expenses, damages and costs, including reasonable attorneys' fees, resulting from any violation of these terms and conditions or any activity related to your account (including negligent or wrongful conduct) by you or any other person accessing the site using your Internet account.
Jurisdiction
Your use of this website and any dispute arising out of such use of the web site is subject to the laws of Thailand.
Unless otherwise specified, the materials on the Mindkoncept Web site are presented solely for the purpose of promoting Mindkoncept services available in Chiang Mai and its vicinities; and the territory in Thailand. Mindkoncept makes no representation that materials on its web site are appropriate or available for use in any particular location. Those who choose to access Mindkoncept's web site do so on their own initiative and are responsible for compliance with local laws, if and to the extent local laws are applicable.
Termination
These terms are effective until terminated by either party. You may terminate these terms at any time by discontinuing use of the Mindkoncept web site and destroying all materials obtained from the site and all related documentation and all copies and installations thereof, whether made under these terms or otherwise. Your access to Mindkoncept's web site may be terminated immediately without notice from us if in our sole discretion you fail to comply with any term or provision of these terms. Upon termination, you must cease use of the Mindkoncept web site and destroy all materials obtained from such site and all copies thereof, whether made under these terms or otherwise. Failure to do so could subject you to additional penalties including potential litigation.